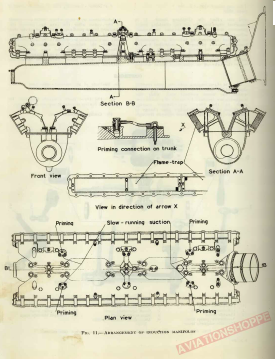 picture from service manual showing intake on the more recent version of the Merlin there is a intercooler between the supercharger and intake. By the way the ignition on the Griffon is on the rear (front in an aircraft) opposite of Merlin.
here is a picture of the Griffon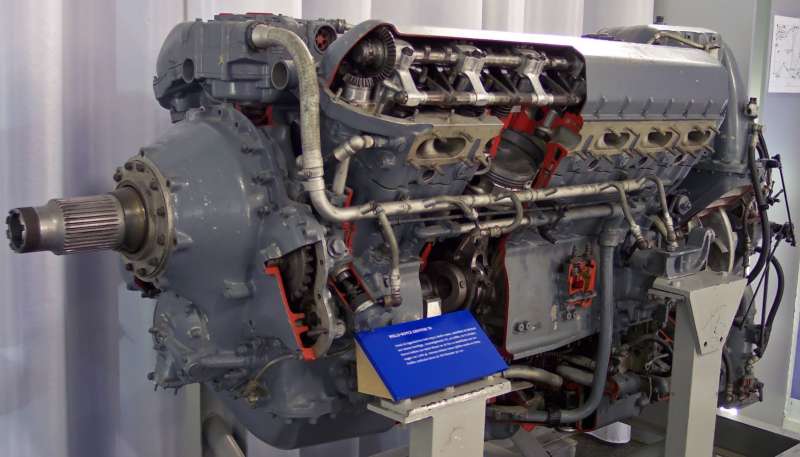 this photo shows ignition top of output shaft ( have not seen "true Griffon" top of block) I assume Griffon has multiple spark plugs it might have
ONLY
been added to
more
recent Merlins.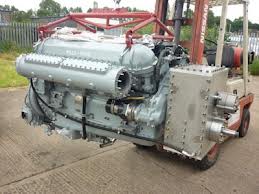 above is a Griffon setup for a Hydro (same grey Griffon as above) shows gearbox
EDIT = bold text