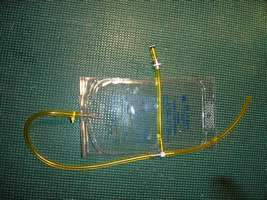 Some great fueling supplies for your boats...from AmericanRC
If you are looking for some gas bags, fuel lines, fuel T's, fuel dots or just about anything fuel related for your R/C boat, American RC probably have what you are looking for. I recently placed an order with Zac Price (owner of AmericanRC) for some supplies I needed for a few boat builds and I must say the service was excellent as were the products. The online shopping was effortless and the shipping was reasonable and fast!
I like to use gas bags in my boats. Up until recently I always used Baxter brand I.V. bags for this purpose. Although they are not designed for use with gasoline, they resist quite well and get the job done. The problem in most cases however is finding a source for these bags. Then I found AmericanRC. They sell brand new, unused PVC bags for use as gas bags. Needless to say these are much easier to get and they don't require you to flush and clean them out as is the case with used medical bags. The bags are available in 250ml, 500ml and 1000ml sizes to suit just about any boat.
Also available from AmericanRC is a vast selection of Fuel Dots, Fuel T's, Fuel Tubing, Plugs, etc... the list goes on.
Here are pictures of some of the things I tried and liked.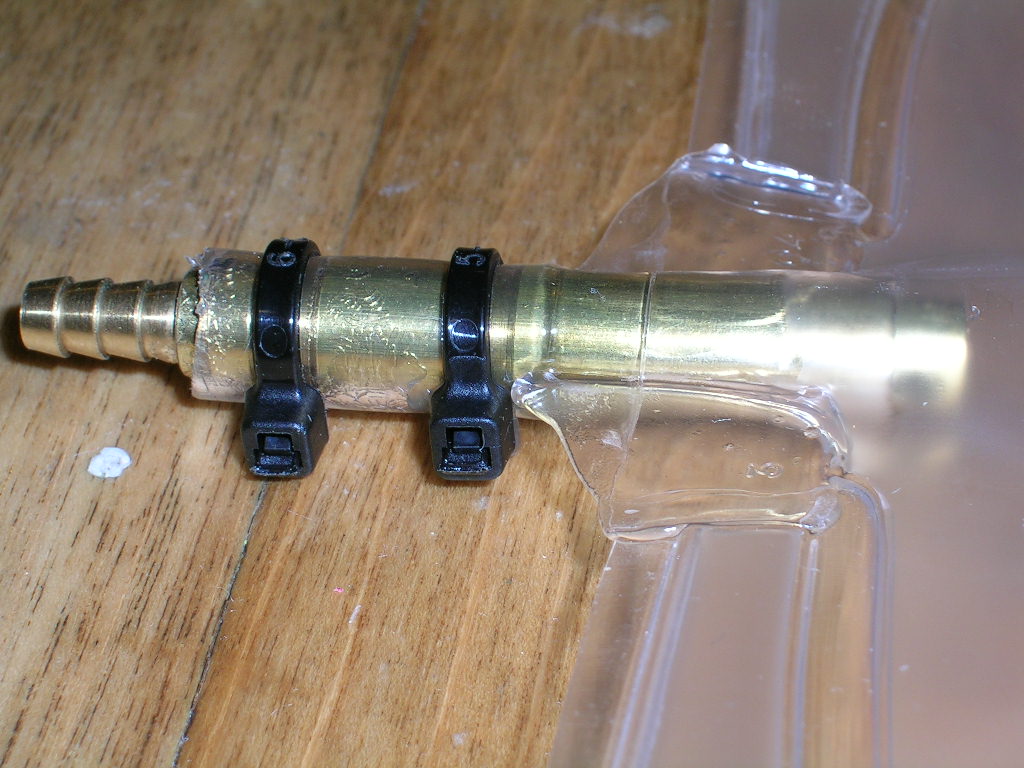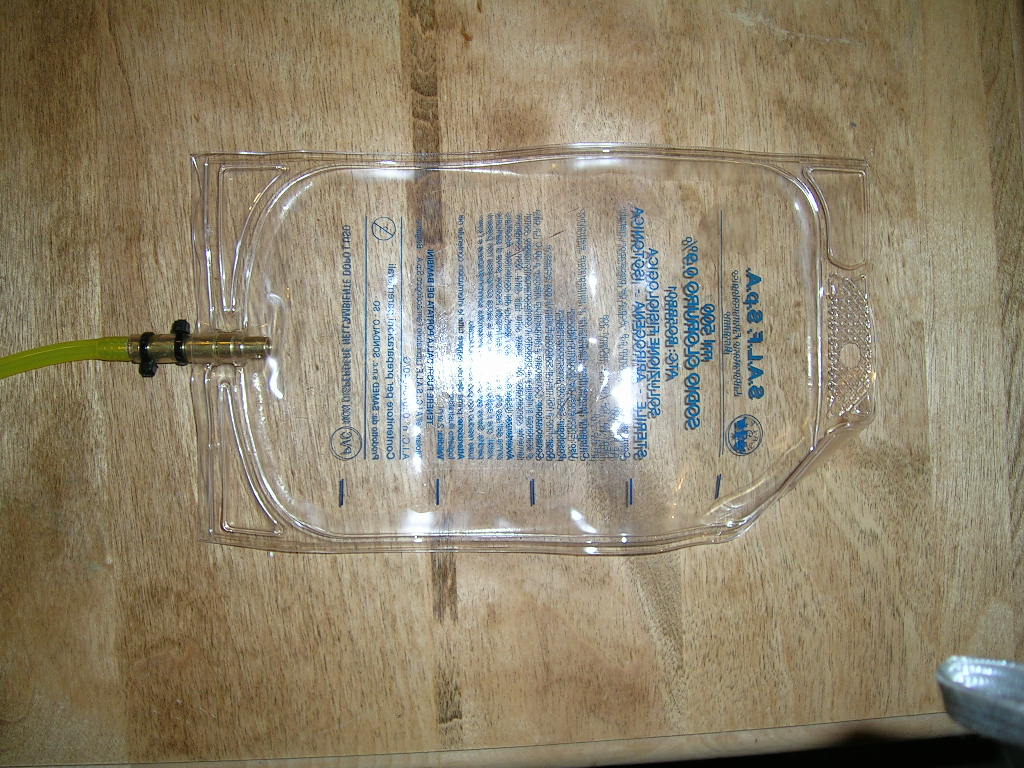 The bags can be purchases with or without the barbed fitting (I recommend this fitting). You can also purchase the fitting separately if you need some for other bags you already have. There are also bag "setups" available that come with the bag, the fitting, tubing, a "T" fitting and a plug or "through hull" Dot. These are very nice setups that really make it easy to install a gas bag system in your boats. All that is left to do, if you go with a complete setup, is to install a fuel filter on the feed line between your engine's carburetor and the "T" fitting on the setup.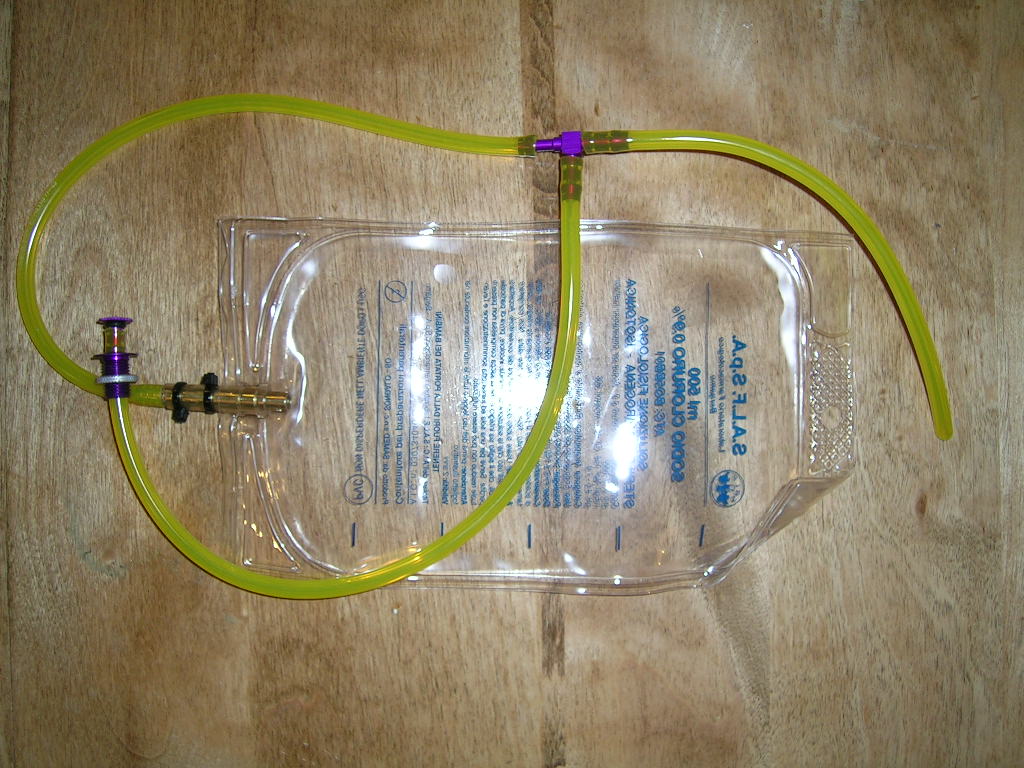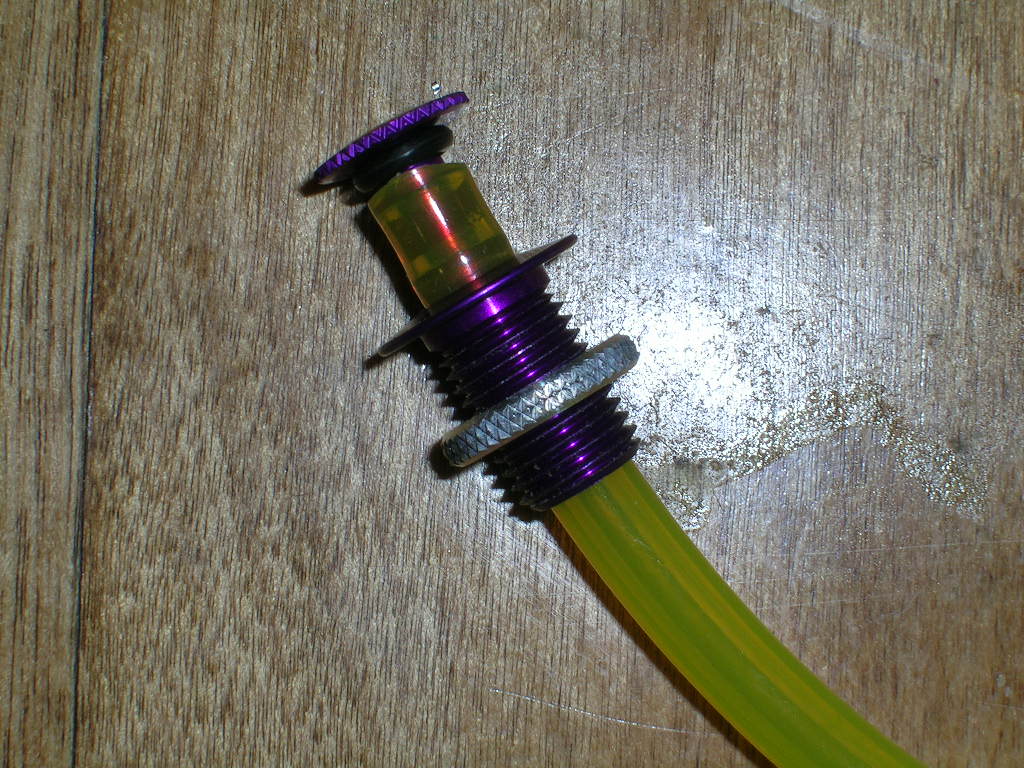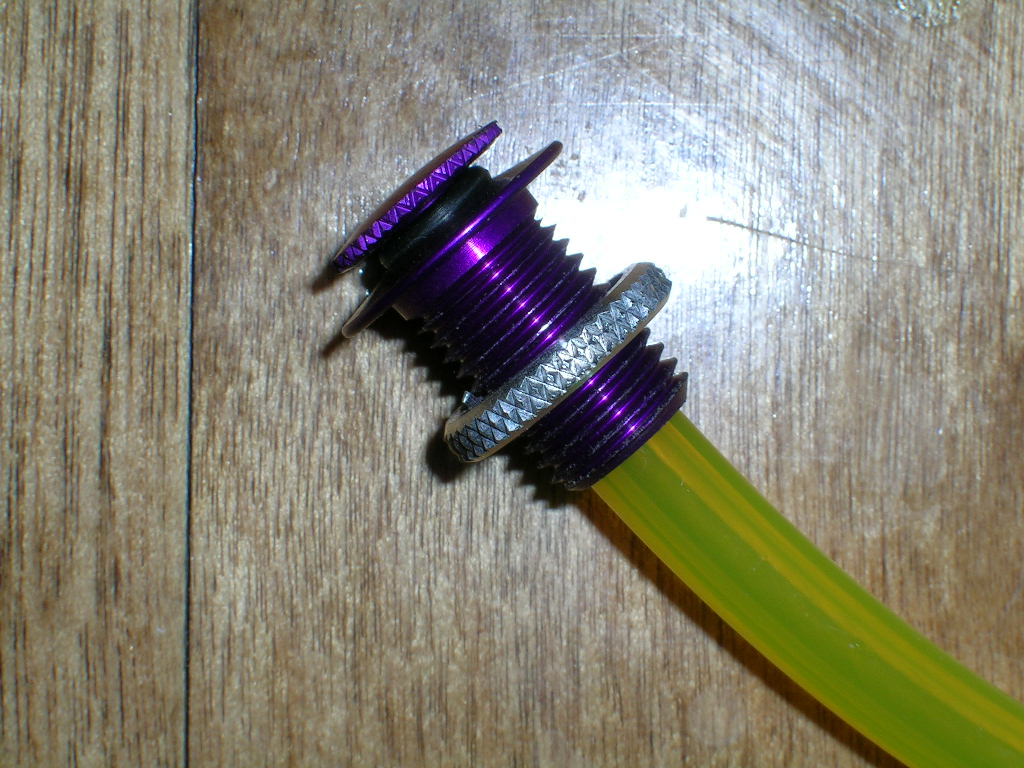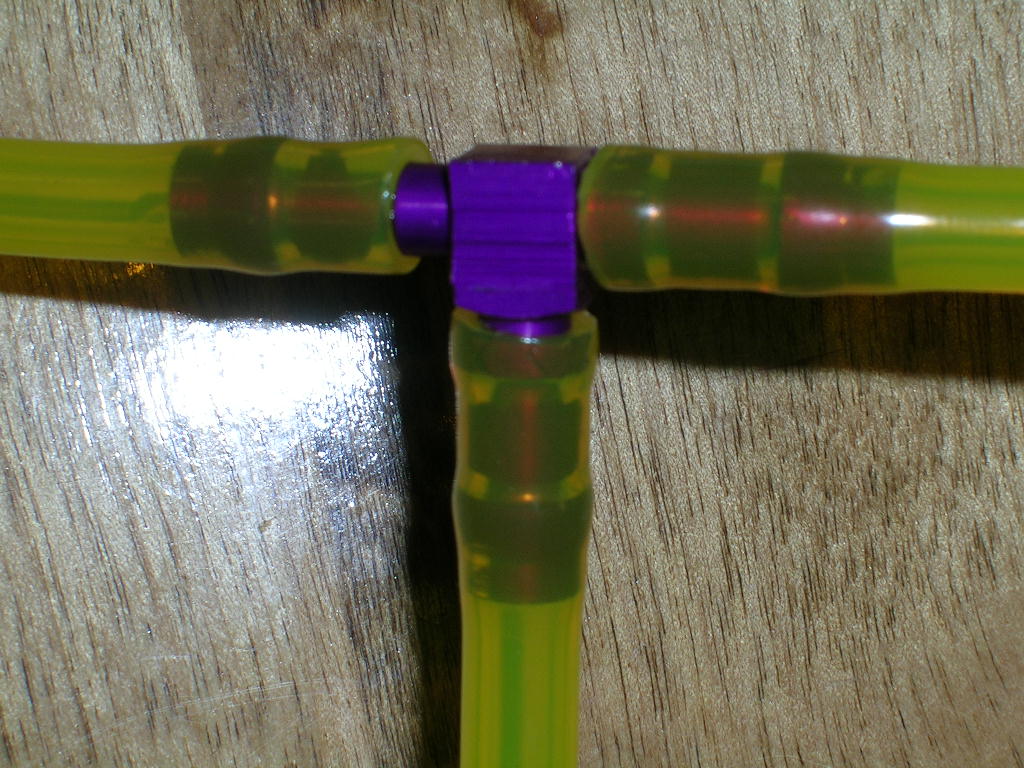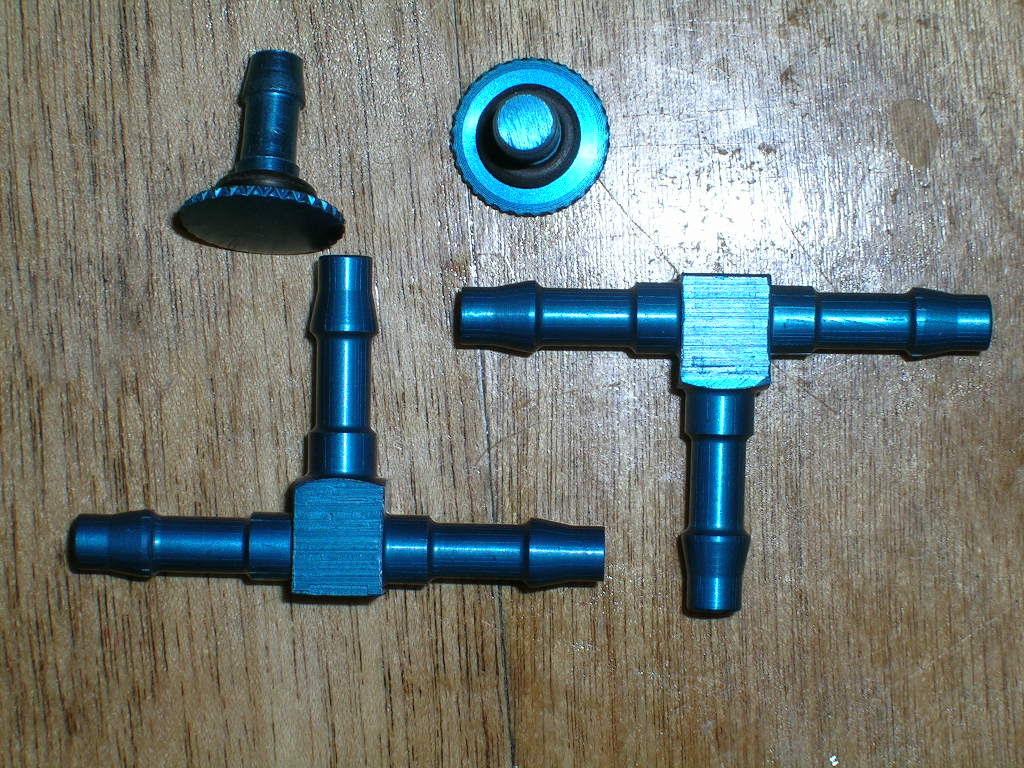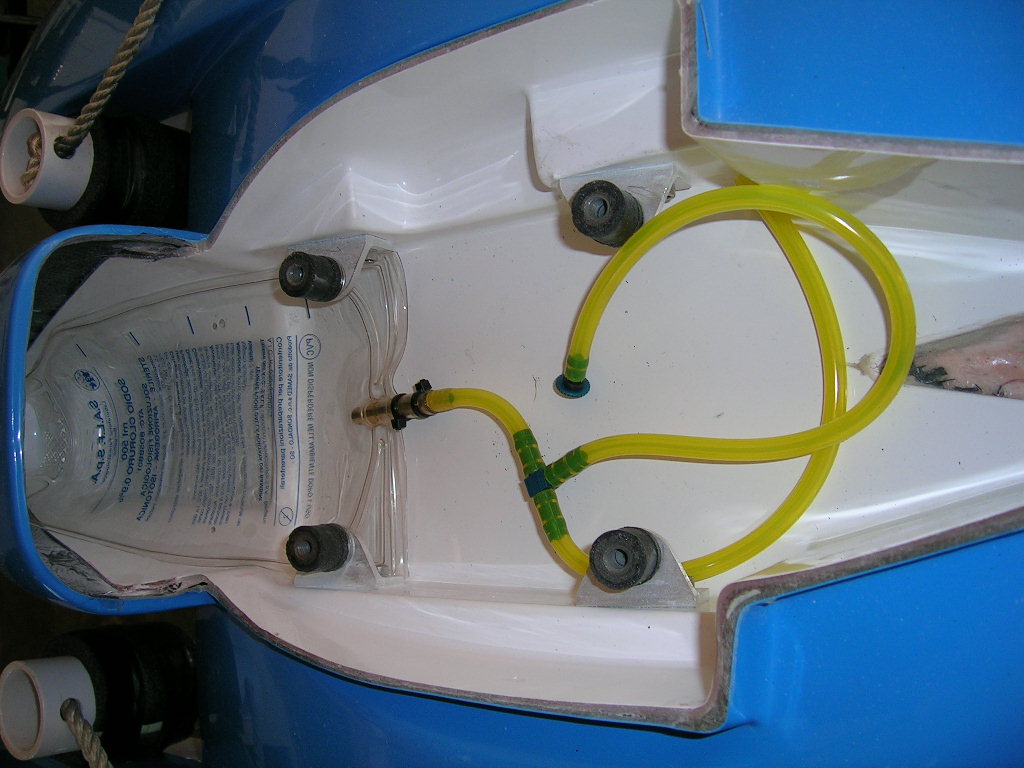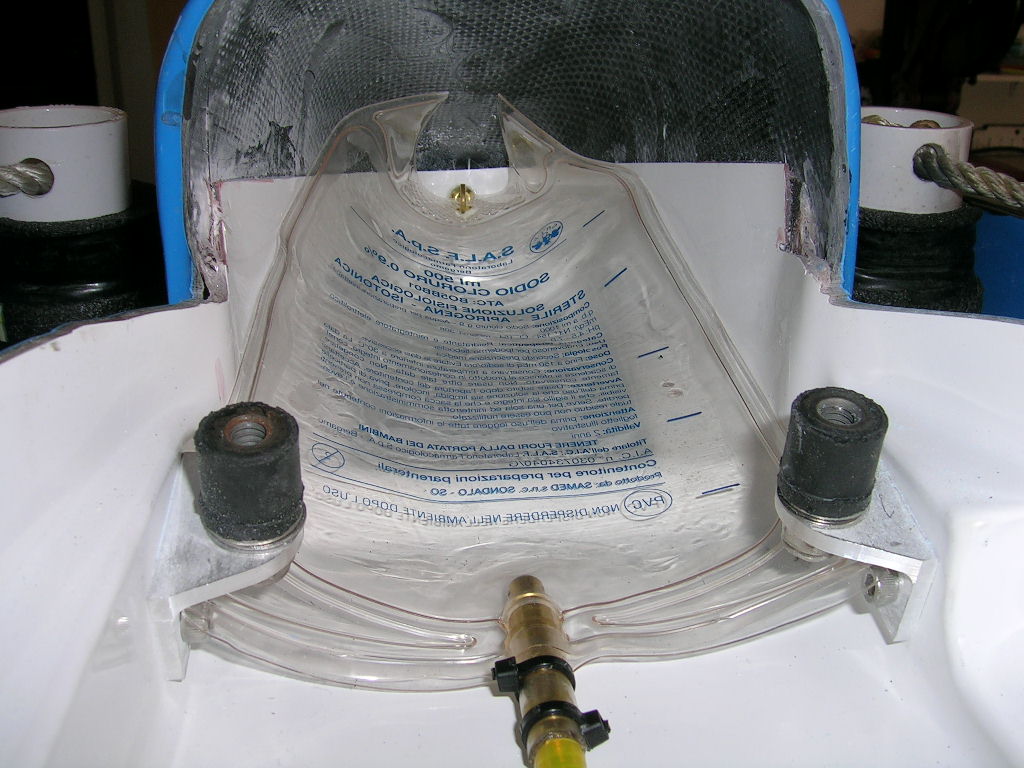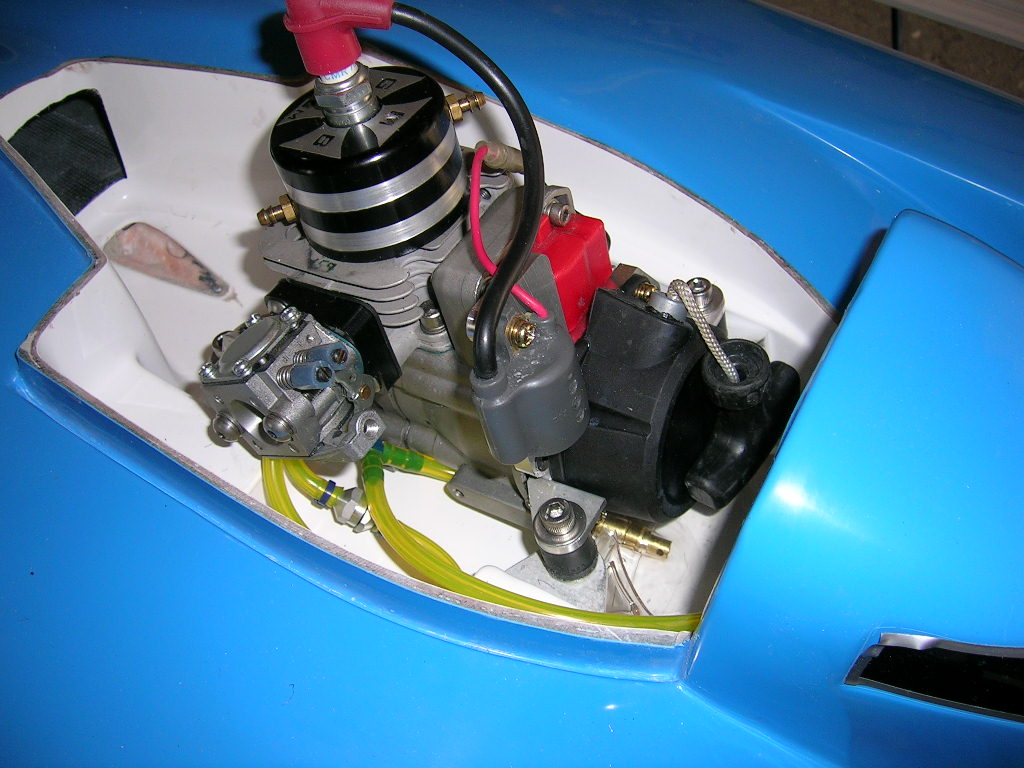 Below is what a DOT looks like when installed on a boat.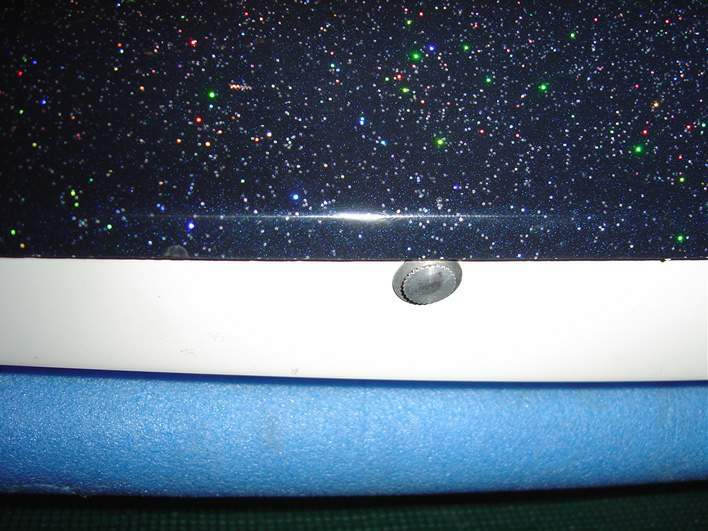 I have been using one of these bag setups in my boat now for a couple months and I am happy to report that I have had no problems to date. No signs of weakening of the bag, no leakage. With the "T" fitting and plug (you can use a DOT also) refueling and emptying of the bag is a quick and easy job. The plug and all fittings seal well so there are no "air leak" problems either.

I highly recommend!

For more information on these and other information available from AmericanRC Email or visit the website at:

Website:

www.americanrcboats.com

Email:

This email address is being protected from spambots. You need JavaScript enabled to view it.

Product Review Article ...