Product Review Article ...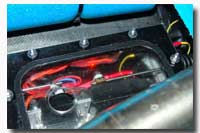 A look at this very unique failsafe, very popular with the European boaters...
In Europe, especially in Germany most boaters are sport or play boaters. Racing and competition is not so popular as in USA or Canada. But the boaters of course, like going to meetings for having fun and to race boats together.
To get the permission to organize an official meeting like the annual meeting in Heilbronn, the organizers have some safety rules. One of these rules is that a kill switch is strictly required for all gas boats participating in such a meeting. Safety first!
I would like to introduce a modern kill switch, that is produced by Isam Al-Wiswasi in Germany.
This kill switch combines a failsafe for PCM and PPM radios and a regular kill switch for your gas engine.
At the heart of the electronics is a small processor, with uniquely created software radio signals. The software differentiates between accurate signals and faulty signals. which controls by monitoring the impulses of the
The electronics control a relay that is connected between the red ignition coil (black wire, Zenoah) and mass (ground) of the engine. It closes the contacts and stops the engine if:
• it notes more than 5 failed signals
• the receiver batteries are too weak
• there is a broken cable/connection of the receiver batteries
• the driver activate the switch by using the 3rd channel of the radio.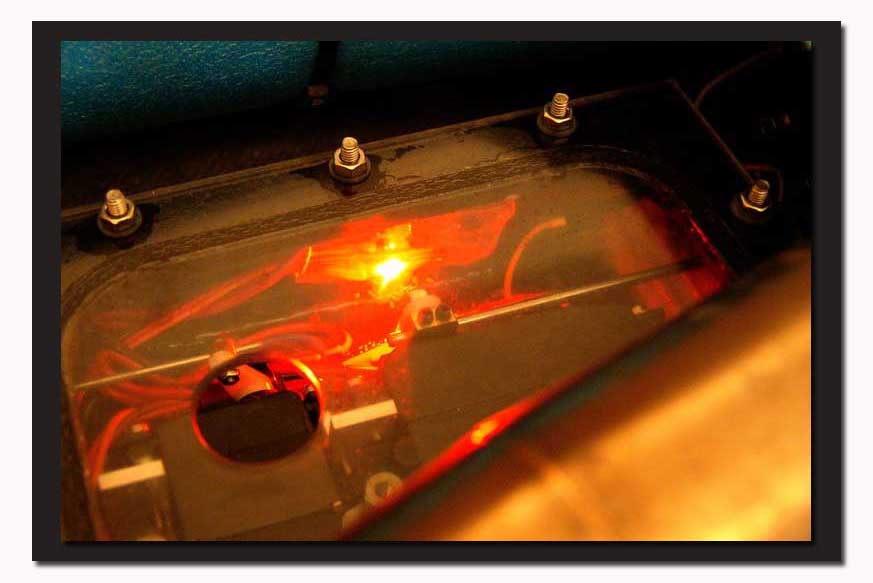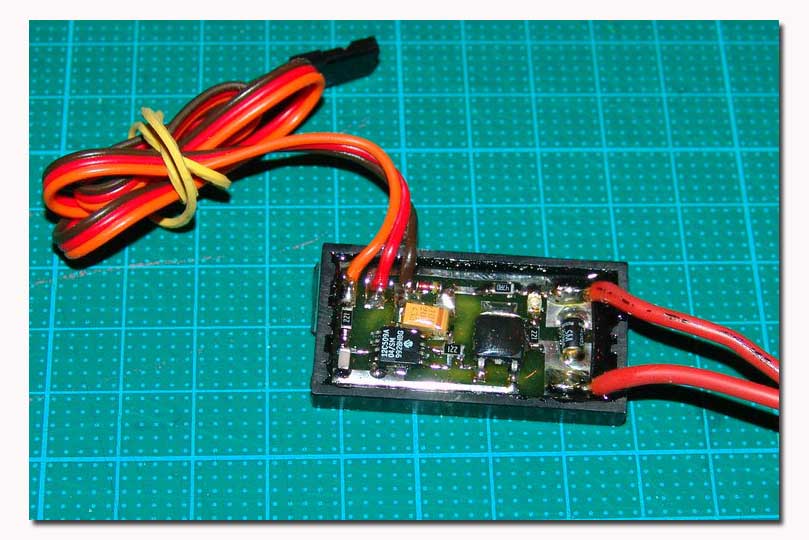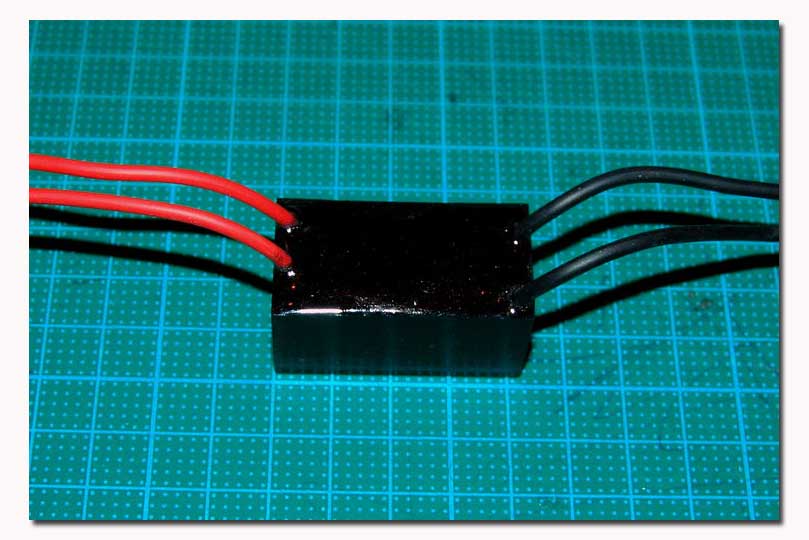 The unit is made of two parts: The electronics module that is placed in the radio box and the relay that is paced close to the engine to prevent radio glitches. The connection between the modules is done with a twisted pair of wires. Most boaters here in Germany use small gold plated connectors to lead the wires through the radio box.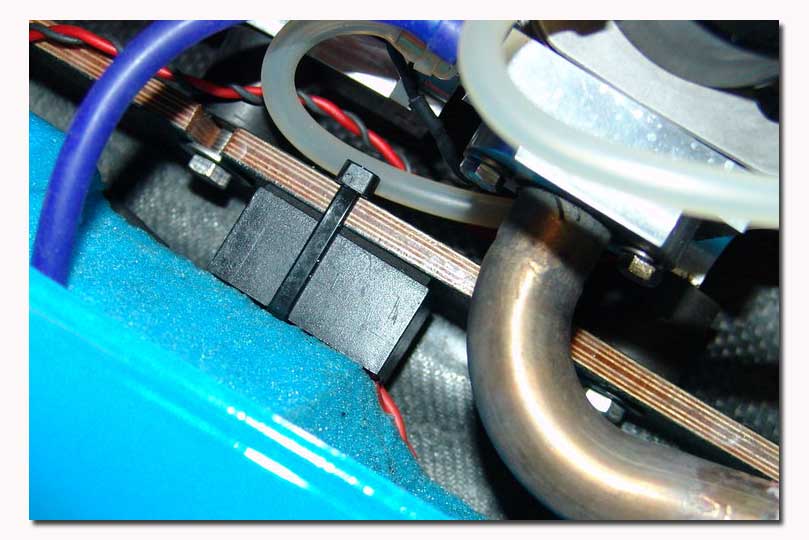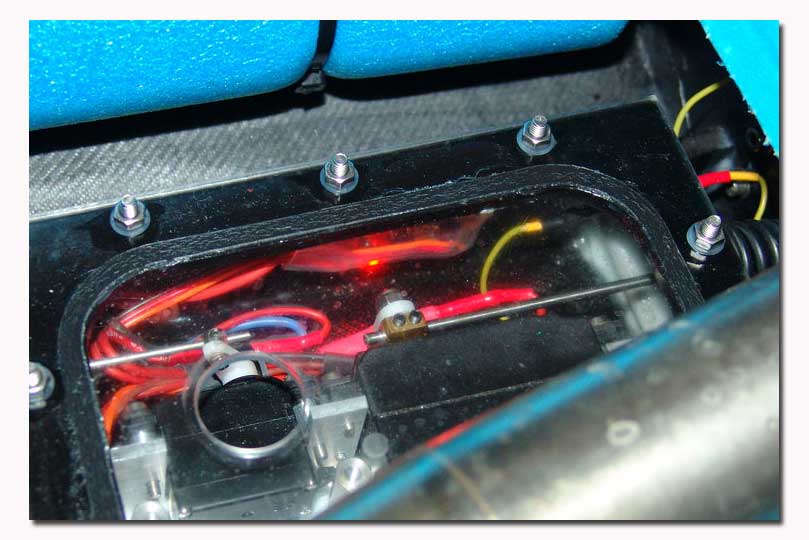 The electronic units and relays are made with only high quality products.
You need a radio with a third channel (on-off switch or brake). There is no adjustment on the kills witch necessary. All that you have to do is to activate it when switching on your radio. The readiness for operation is indicated by a really bright LED.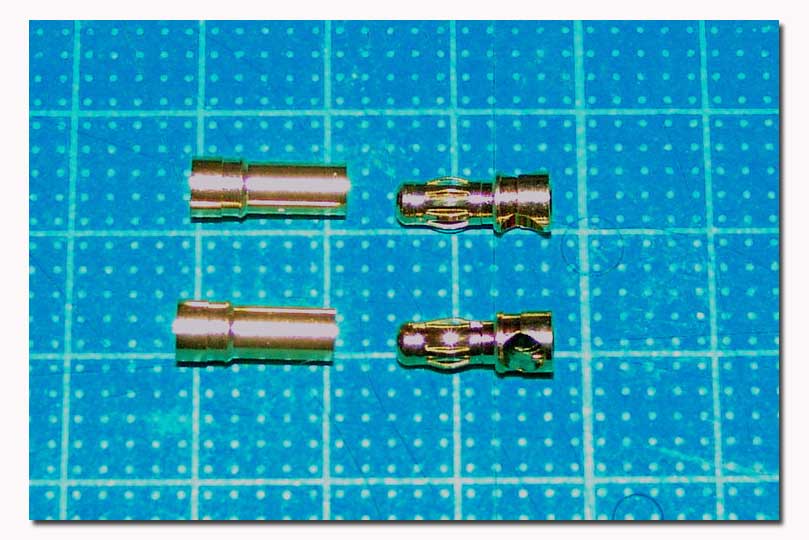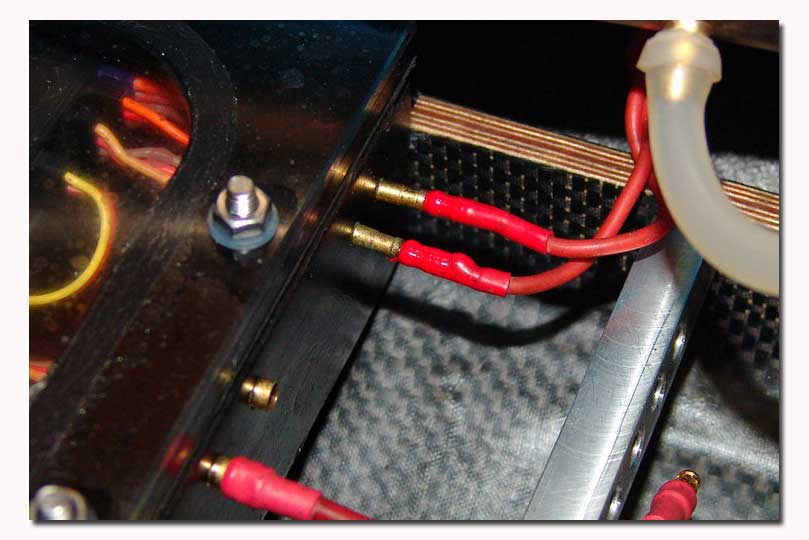 The kills witch is available in:
• standard version (waterproof coated relay, plastic heat-shrinked electronic module), price 49 €
• waterproof version (relay and electronic module are waterproof coated), price59 €
• 2-cylinder version (to control 2 engines or a 2-cylinder engine), price on request
For more information or to order a unit, please contact Isam at This email address is being protected from spambots. You need JavaScript enabled to view it.
Dealers inquiries are wellcome!
In the US/Canada get it from MHZUSA....CLICK HERE!
Editors note:
Here is some supplemental information from the manufacturer...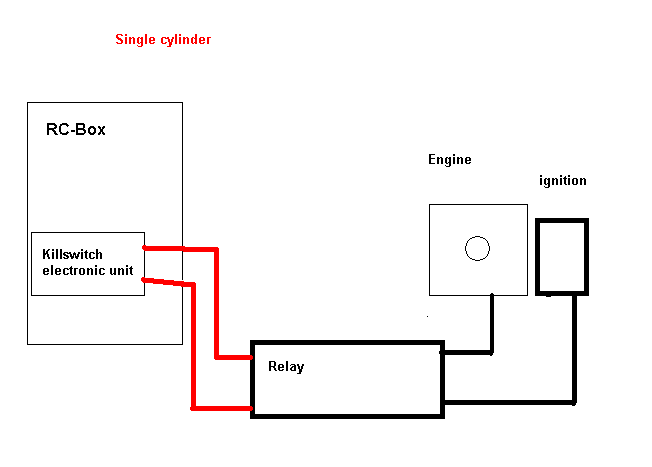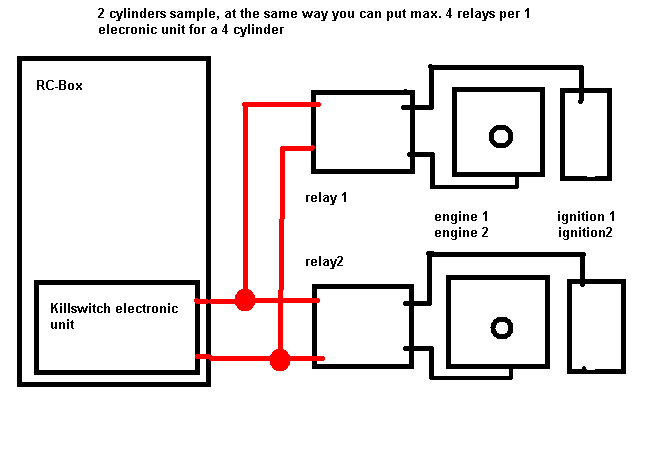 Instructions Manual...click here.